For all newcomers airport is start line in order to discover a new country. Henri Coanda Airport also known as Otopeni Airport, concludes an extensive part of metropolitan area. It represents the main way of communication between Romania and external world, the busiest and the most solicitated Romanian airport. During Second world war on the actual airport area had been used by German military forces as an airbase, after that Otopeni airbase was converted to a commercial airport.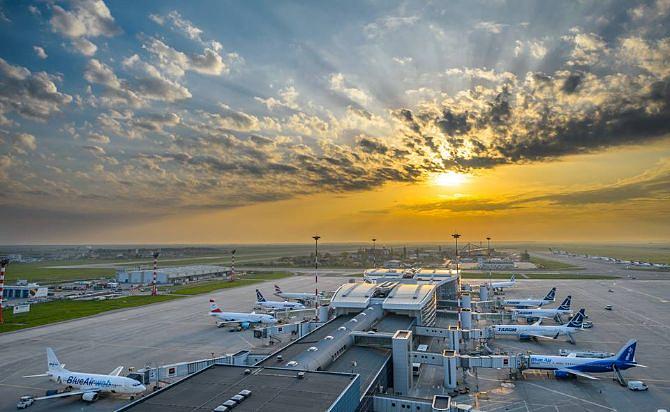 The airport's facilities consist of a single terminal with three main facilities (colloquially referred to as "Terminals"):
the Departures Hall Terminal
the Arrivals Hall Terminal
the Finger Terminal (the airside concourse)
A walkway with shops connects the departures and arrivals buildings.
The airside concourse is organized in two (domestic and international) passengers flows.
The entire terminal has 104 check-in desks, 38 gates (of which 14 are equipped with jetways), and a total floor area of 86,000 square metres .
In 2018, almost 14.000 000 passengers passed through the airport and it was recorded 122,966 aircraft movements.
This airport represents the main way of communication with important European urban centres, that are also are the busiest annual routes: London, Vienna, Paris, Istanbul, Rome, Munich, Tel Aviv, Milan, Brussels, Amsterdam, Frankfurt, Athens, Warsaw, Madrid, Barcelona.
For every foreigner airport is the starting point in terms of discovering a new country, International Airport Henri Coanda developed for the last years a very welcoming and pleasant reputation, so without any doubts you'll be met with all Romanian hospitality.
We are waiting for you.